Training for employability
Radio Training and Employability
Note: for more up-to-date resources around employability, see Employment FM.
This page covers:
Community radio & employability training
Case studies – plus an employability course to download
Examples of employability qualifications
Measuring employability skills
Impact of new employability schemes/initiatives (e.g. Work Programme, Local Economic Partnerships)
There are also links to resources such as course handbooks.
Community radio and employability training
Community radio stations have a solid track record of delivering training around employability. Many stations have put together and run courses on employability that have been funded by a range of sources – from the European Social Fund (ESF) to local authorities.  All stations mention that the excitement of making radio adds an element to learning that increases its effectiveness as a learning tool – especially when mixed with the discipline required of making radio for broadcast.
The kinds of employability skills that are often developed by community radio training programmes include:
Teamwork & collaboration skills (including valuing diversity and difference)
Doing research
Speaking & listening skills
Interview techniques (both how to conduct an interview, and how to be clear and concise when being interviewed)
Time planning (including working to a deadline – e.g., a radio show!)
Organisational skills
ICT
In addition to these, there are other skills and sensibilities that are developed by working with community radio. Confidence is the big one – mentioned by virtually anyone who has ever participated in such a programme. Others include punctuality and appearance – obviously, extremely important skills for employment!
Deloitte have produced a report for UKCES on the various options open to organisations who may want to deliver employability training. This report can be found here.
Case studies of employability training
Many stations across the country are doing training targeted at increasing people's chances of employment – whether directly or indirectly. Here are some examples of work being done in this area.
Somer Valley

Somer Valley have a cooperation agreement with the local council that recognises Somer Valley as a service provider of education & employability platforms. Somer Valley are commissioned by the local authority to meet authority objectives. Somer Valley deliver outcomes for the authority – which are monitored through regular meetings with local authority officer. This commissioning relationship has been in place for over 18 months – and worth £40k to the station (£30k project, £10k capital).
Somer Valley's employability programme is called Pathways to Employment (P2E), which uses radio training as a means to employment, through the development of transferable skills that make participants more employable on all platforms. http://www.somervalleyfm.co.uk/pathway-to-employment/
Learners on P2E are registered with the local Job Centre Plus. Somer Valley station manager sets the criteria of who participates based on who is "most likely to benefit". Learners should be motivated, or potentially motivated – Somer Valley don't want to take on those with no interest in getting a job – "there are things we could do to reach hard to reach people, but that's a different initiative". The intention is to work with people interested in communication – or people who can't do well in school but have a huge amount to offer in practical skills.
8 week course for jobseekers
The course lasts a full 8 weeks 5 days a week, 9 – 5. Learners are financially supported including travel allowance – if they don't find a job, this is factored in their signing on in that two week period. Not all participants spend the full 8 weeks with Somer Valley, as they often get a job during that time.
Training initially involves collating a local news bulletin – e.g. sourcing a script from local newspaper and turning printed word into audio. Learners are not forced to go on air but most people want to.
Thrust of programming leads to midday magazine show aimed at job seekers – involving interviews & discussions, news, event guides, and features. Work also involves: coordinate with other learners, putting together a production template, learning how to present.
Works on a model of mentorship. 2 – 3 weeks for participants to get on their feet – the trainees become mentors – progressing from learner to mentor
Somer Valley also run an apprenticeship scheme – Luke is a paid apprentice who mentors P2E participants.
Ran a fundraising drive around apprenticeship – which raised 12k. Advertised to all and sundry – moneys donated from local trusts, organisations, businesses.
Pitch for this drive was: apprenticeship is not just about one person – it's about Somer Valley's capacity to support people into employment
Also run employability workshop – matching local media experts with workshop participants.
Some outcomes from P2E since its launch in January 2013:
53 candidates on training programmes and workshops
40 on 8 week training programme from Job Centre Plus
Over 50% of candidates from Job Centre Plus find work within 6 weeks of their placement. All find work within 2 months
13% of participants have special needs
6% Working with local authority 'Skills & Employment' programme to tackle worklessness
Dom says the potency of P2E is that it's done through community radio. "How boring is it to go into a classroom and learn about employability? Much better to be creating radio, doing interviews, talking to people – displaying all those skills you'll need in the workplace."
http://www.somervalleyfm.co.uk/pathway-to-employment/
ShmuFM
ShmuFM, part of SHMU in Aberdeen, is an accredited SQA centre and delivers the Employability Award at both SCQF levels 3 and 4. Shmu has been delivering this award since October 2012.
Shmu runs two programmes through its shmuTRAIN arm: Early Interventions, for young people between 14-16 who are at an increased risk of not entering into further/higher education, training or employment after leaving school; and Positive Transitions, for young people aged 16-19 who are not in education, employment or training.
The Early Interventions programme works with 3 schools delivering a 6-month intervention project to support participants in Stage 4 (S4) towards a positive destination on leaving school. These young people often exhibit early signs such as learning difficulties, lower literacy and numeracy skills, lack of confidence, and intermittent attendance, which indicate an increased risk of not entering into further/higher education, training or employment after leaving school.
The Early Interventions programme encourages re-engagement with education by providing motivating and appealing opportunities to build on participants' interests and encourage course members to challenge themselves. The course has evidenced that when key dimensions of education such as literacy and numeracy are delivered through a meaningful and exciting medium, such as community and digital media, there will also be improvements in achievement and attainment across other subjects.
Positive Transition participants take part in weekly employability sessions where they work on CV writing, interview, presentation and job search skills. Throughout the course, issues such as attendance & timekeeping, confidence, communication skills, personal presentation and appropriate language and behaviour are monitored and addressed. The aim is to have young people "job ready" so that they can sustain employment within the labour market following completion of the course.
In 2013, the Positive Transitions programme delivered four 12-week courses over the year working with a total of 31 young people, all of whom secured positive destinations:  20 securing employment, 8 college places and 3 young people secured full-time training places.
The Early Interventions programme worked within three schools in 2013 which cover Shmu's target areas, delivering intervention projects to support participants in S4 who were planning on leaving in the summer of 2012 towards a positive destination. 23 young people participated in the courses, with 17 of those moving on to positive destinations.
An intervention project also began in the three schools for participants planning on leaving in the summer of 2013, with 11 young people from each academy beginning the Early Interventions course.
Case Studies of ShmuTRAIN's work can be found on their website – http://www.shmu.org.uk/train – and at the Employability Scotland website: http://www.employabilityinscotland.com/media/287285/inspiring_scotland_-_case_study_-_station_house_media_unit__shmu__-_aaron_from_early_interventions_to_positive_transitions_and_beyond_-_november_2013.pdf
Radio Regen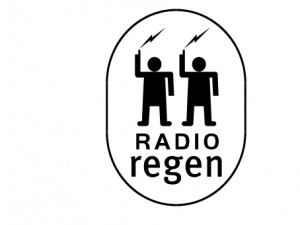 Radio Regen ran an employability course, with funding by AGMA (Association of Greater Manchester Authorities), and in partnership with Tameside Radio. This was a 30 hour course, taught over two weeks – 3hrs per day, 5 days per week.
The aims of this course were:
To introduce learners to the community radio sector
To introduce learners to radio production
To support learners to develop digital media production skills
To assist learners in developing skills to support them in finding employment and retaining a job
To assist learners in developing personal and social skills and functional skills
This course is fully available to download (through links below), and to use or adapt for your own purposes. We simply ask that you credit Radio Regen and the Community Radio Toolkit if you do so. We'd also love to hear your feedback on how you found the course to deliver or adapt.
Employability courses
If you want to run an employability course, you could:
Design a bespoke course yourself, tailored to your community's or organisation's needs and objectives
Deliver an accredited employability course (but still ensure that the course content is relevant to your learners)
There are a large number of accredited employability courses which you could deliver. A number of these are discussed below.
ASDAN
ASDAN employability qualifications are highly regarded and widely recognised within and outside the UK. There are a number of qualifications, from Entry Level to Level 3 – for example:
ASDAN Level 1 Certificate in Employability
Credits: 13
Guided Learning Hours: 130
ASDAN Entry Level Award in Employability (Entry 3)
Credits: 8
Guided Learning Hours: 80
For any of these qualifications, there are a range of units that can be taken – downloadable from this link http://www.asdan.org.uk/courses/qualifications/employability – which can be combined in various ways to make a given qualification. For each qualification, there is a specified number of credits that need to be taken at or above the qualification level (eg Level 1, 2, etc).
To achieve an ASDAN Employability qualification, learners must produce a portfolio of evidence. The evidence is internally assessed and moderated, and then externally moderated by an ASDAN external moderator.
Employability qualifications are normally delivered through a combination of training centre/classroom-based activities and work placement learning.
Deloitte Employability Initiative
There are two Edexcel BTEC courses devised by the Deloitte Employability Initiative:
Edexcel BTEC Level 2 Award in Employability Skills
Edexcel BTEC Level 2 Certificate in Employability Skills
Edexcel BTEC Level 2 Award in Employability Skills (QCF)
The Edexcel BTEC Level 2 Award in Employability Skills (QCF) is a 9–credit and 90 guided learning hour (GLH) qualification consisting of six mandatory units:
Preparing for an Interview
Interview Skills
Self-assessment
Effectiveness at Work
Working in a Team
Investigating Rights and Responsibilities at Work
Edexcel BTEC Level 2 Certificate in Employability Skills (QCF)
The Edexcel BTEC Level 2 Certificate in Employability Skills (QCF) is a 13 credit and 130 guided learning hour (GLH) qualification that consists of six mandatory units plus optional units that provide for a combined total of 4 credits.
Mandatory Units
Preparing for an Interview
Interview Skills
Self-assessment
Effectiveness at Work
Working in a Team
Investigating Rights and Responsibilities at Work
Optional units
Alternatives to Paid Work
Working as a Volunteer
Managing Your Own Money
Searching for a Job
Applying for a Job
Self-management Skills
Career Progression
Developing Personal Skills for Leadership
Practising Leadership Skills with Others
Learning with Colleagues and Other Learners
Communicating Solutions to Others
Learning from More Experienced People
Building Working Relationships with Colleagues
Building Working Relationships with Customers
Managing Your Health at Work
Setting and Meeting Targets at Work
Solving Work-related problems
Summarising Documents
Contributing to Meetings
Preparing for Work Placement
Learning from Work Placement
Planning an Enterprise Activity
Running an Enterprise Activity
Producing a Product
On the assessment of these qualifications, Edexcel say: "Assessment tasks and activities should enable learners to produce valid, sufficient and reliable evidence that relates directly to the specified criteria. Centres should enable learners to produce evidence in a variety of different forms, including performance observation, presentations and posters, along with projects, or time-constrained assessments. Centres are encouraged to emphasise the practical application of the assessment criteria, providing a realistic scenario for learners to adopt, and making maximum use of practical activities. The creation of assignments that are fit for purpose is vital to achievement and their importance cannot be over-emphasised."
General info (including on getting trained to deliver this course) at: http://www.edexcel.com/quals/workskills/deloitte/Pages/Qualifications.aspx – including a sample lesson plan http://www.edexcel.com/migrationdocuments/Workskills/Chat-show-lesson-plan.pdf  and student handout http://www.edexcel.com/migrationdocuments/Workskills/Chat-show-student-handout.pdf  from one of the sessions.
Impact of employability training on the learner
Community radio is an engaging, enriching activity, and an experience that people get a lot out of. Time and again, people talk about the positive experience of getting to meet new people, and how much the experience has helped their self-confidence. Another key skill is the ability to produce work in collaboration and/or coordination with a group of other people – in short, teamwork. Other key skills – such as speaking and listening skills, working to deadlines, punctuality and appearance – have already been mentioned.
The following is a quote from a learner following a training programme run by Radio Regen – that they enjoyed:
"Working with the team and meeting people that I'd not normally meet, and I think we all worked really well together even though we'd never been in the same situations before, and we've all come from different backgrounds, it was just good to meet new people."
People who participate in community radio training often overcome significant obstacles in the process – often to do with challenges they have faced on an ongoing basis throughout their lives. The following quote, also from a Radio Regen training course, exemplifies this:
"I have a big fear and anxiety about letting people down, saying I'll do things and then I immediately start panicking – 'what if I feel ill on my first day there?' – but I stuck to it [i.e. the training] and I kept coming and I've got past all that now and I've settled in and that's probably what would happen if I started a new job, because the thought of that terrifies me at the moment, but doing this I can just think, 'well, you've coped with this, you can probably cope with that too'."
Simply turning up and participating is a big step for some – so taking an empowering and encouraging stance towards your learners will be rewarded in boosting their self-confidence, often resulting in a changed attitude towards getting employed and approaching employers.
Measuring Employability skills
A key component of doing employability work is to incorporate an evaluation approach into your project. This will enable you to tell strong stories about the work you have done, and its impact on your learners. It is imperative that you assess individuals' skills as early as possible – in order to establish a baseline from which to see, over time, the impact of your employability training.
One point to bear in mind here is that there is no single agreed list of what employability skills are – since this depends on specific employers and contexts. However, some skills do come up time and time again in initiatives to enhance people's employability prospects – several of these are listed above. Some useful reports bringing together experiences and evaluation approaches of several projects and interventions are listed below.
Outcomes are sometimes categorised as either 'hard' or 'soft'; hard outcomes are concrete, quantitative outcomes (such as numbers of people who got jobs), whereas soft outcomes are more subjective (such as confidence, or team-working capacity).
Hard outcomes are clearly useful in showing demonstrable changes as a result of your training. However, soft outcomes shouldn't be ignored – indeed they are highly useful and valuable in demonstrating the impact of your work. From experience of running employability programmes, a soft outcomes and distance travelled approach is useful because:
They can give a truer and more rounded picture of the real success of the project as a whole and can demonstrate this to funders or potential funders
They can give a better picture of learners' progress in terms of increased employability
Many learner target groups face multiple barriers and are a long way from being able to secure a job or start mainstream education or training – it is important to be able to measure the progress of these learners
Employers value 'soft skills' including attitudes, personal attributes and interpersonal skills, and ways of demonstrating achievement in these areas can be an advantage to learners
Demonstrating to learners their progress can itself boost their confidence
The process of working with learners to measure and monitor achievements can also be empowering – involving them in assessing their own skills, in contrast with having an assessment of their skills given to them by someone else
In addition to the variety of specific skills that could be addressed, there are a variety of approaches to do so. See the evaluation pages for lots more detail on this. Specifically related to employability, a UKCES report recommends taking an approach of "experiential action-learning, using skills rather than simply acquiring knowledge, with an emphasis on trial and error and a focus on the pay-off for the learner in employment and progression".
This, the report says, could be achieved through:
"work experience, preferably work placements, but otherwise classroom experiences that simulate the complexity, ambiguity, unpredictability and consequences of success or failure present in the workplace
opportunities for reflection and integration: learners, with feedback from staff, peers and employers, look at learning experiences and prepare to put them into action in other situations." (p.16)
Two useful reports on measuring employability skills are:
National Children's Bureau – 'Measuring Employability Skills'
UKCES – 'Employability Challenge'
Government- or local government-funded employability schemes
The current government's flagship 'back to work' initiative is the Work Programme. Started in 2011, the programme aims to help long-term unemployed people (mainly those who have been unemployed for more than a year) get into paid employment.
The Work Programme is delivered in partnership between public, private and third sector organisations in different regions of the country, and funded by the DWP (Department for Work and Pensions). It operates under a 'payment by results' model – where delivery organisations are only paid for their delivery of the programme on an individual case-by-case basis, and after the individual person secures and retains a paid job.
The Work Programme is split up into regions of the UK – and each region's contract is delivered by usually 2-3 large organisations, known as "primes". These "primes" undertake the administration of individual cases. The training is delivered by sub-contracted organisations, some of whom are voluntary sector organisations.
The Work Programme has sparked other concerns and criticisms. A report by NCVO in 2012 found that many subcontractors had serious doubts about the sustainability of their work programme contracts, with almost three-quarters of those surveyed anticipating that their contracts would fall through before the end of the contracted period.  If at all possible, if you get involved delivering an element of the Work Programme ensure that you are not paid by results.
Apart from the Work Programme, there may be other employability schemes or agendas in your area that could be worth looking into. For example, your local authority may have funds to either deliver or commission employability training – and this could be something your radio station could deliver either in partnership, or by contract.
It is worth looking up your local authority's website on what employability services they offer, or, even better, talk to a relevant officer in your local authority with a brief to work on 'employability' or 'skills'. A good example of a station working on employability outcomes with a local authority is Somer Valley – see the 'examples' section above.
There may also be employability schemes run or funded by other organisations, perhaps housing associations or local businesses. If you are in England, it may also be worthwhile finding out about the Local Economic Partnership (LEP) in your area (see below), and making contact with the relevant people. It may also be worth talking with local Colleges, who often do substantial work on employability.
Local Enterprise Partnerships
A current initiative to focus economic activity in regions within England is the setting up of Local Enterprise Partnerships (LEPs). These have replaced the previous Regional Development Agencies, and to date, 39 LEPs have been set up across England, along with a further 22 'Enterprise Zones'.
LEPs are voluntary partnerships between local authorities and businesses in a region – in some cases spanning more than one local authority. They have been set up to stimulate, coordinate and, to some extent, direct economic activity. A large part of their remit is to look at employment and skills in the region – to identify skills needs in the region and to coordinate with employers and FE providers to see that these needs are met.
It is worth researching your local LEP to find out about its priority areas, who is involved, and how your work could, or does, align with the LEP's priorities.  The LEP is often the lead committee and will delegate the delivery of its work to other organisations such as local councils, local quangos of even the Chamber of Commerce.  Arrangements will be different in different areas.
Information on all LEPs – including priorities and contact details for each, as well as general thinking nationally – can be found through the LEP Network: http://www.lepnetwork.org.uk/