Health and Community Radio in the UK
Welcome to Health FM!
The resources listed on this page can be used for the creation of content and projects that promote health and wellbeing.
Health-related content may benefit the listeners of your station by providing information and engagement with local health services. In addition, the members of your listening community may benefit directly through active participation in the creation and broadcast of health-related radio content on your station.
The following is a list of community radio stations who are actively involved in broadcasting health-related content. The information provides a brief explanation of their activities in this area along with details of partner organisations.
---
3 Towns Radio (3TFM)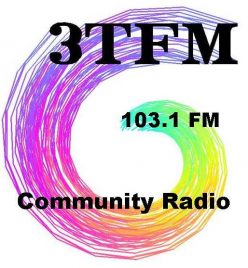 Frequency: 103.1FM
Website: http://www.3tfm.org.uk/
With a primary focus on health, 3TFM works in the three towns of Ardrossan, Saltcoats and Stevenston in North Ayrshire.
3TFM engages community members through the provision of training in live-presentation, radio production, administration and other key skills.
The station promotes information targeted at a variety of community groups, including the elderly, youth projects, credit unions, cancer support groups, football and arts organisations.
The station plays a mixed schedule of music, speech, news, targeted content and advertising.
Partner organisations include: Magnox, North Ayrshire Council, The University of the West of Scotland, Moffat Charitable Trust, NHS Ayrshire and Arran, Police Scotland.
Contact:
Address: Focus Community Learning Centre, Primrose Place, Saltcoats, KA21 6LH
Telephone: 01294 608 048
Email: contact@3tfm.org.uk
---
CamGlen
Frequency:107.9 FM
Website: http://www.camglenradio.org/home
CamGlen is part of the Healthy n Happy Community Development Trust and serves the communities of Rutherglen, Cambuslang and surrounding areas in South Lanarkshire.
CamGlen works with volunteers from the local community as well as experienced radio presenters.
Health content includes the Thinking Differently Show created by young people from Healthy n Happy's Thinking Differently Steering Group.
Listeners can interact with the show via social media and debate a variety of health-issues including alcohol misuse, sexual health and a purpose-made report on e-cigarettes.
The station includes its own local news and weather.
Partner organisations include: Healthy n Happy Community Development Trust.
Contact:
Address: 18 Farmeloan Road, Rutherglen, G73 1DL
Telephone: 0141 647 0311
Email: enquiries@camglenradio.org
---
Carillon Wellbeing Radio
Frequency: Hospital Radio, 1386 and 1431AM
Website: http://politics.leics.gov.uk/documents/s119131/Radio%20Carillon%20Leaflet.pdf
The Wellbeing Radio project is a community-run radio programme in North West Leicestershire.
Focus on evidence-based self-help knowledge for older people with long-term conditions.
Broadcasts on hospital radio as well as in GP waiting rooms, social care establishments and to non-hospitalised patients receiving care in the community.
Aim to is to act as a communication channel between patients and health providers to transmit evidence-based healthcare messaging.
Partner organisations include: National Institute for Health Research, Hermitage FM, Carillon Broadcasting, Leicestershire Partnership Trust, Castlemead Hospital Radio (Hinckley Community Hospital), Hilltop Radio (internet only community radio station in Earl Shilton) and Asian language Panjpani Radio, a former psychiatric hospital radio station.
Contact:
Address: Radio Wellbeing Project, C/O Hermitage Radio FM Community Radio, Memorial Square, Coalville, Leicestershire, LE67 3TU
Telephone: 01530 460992
Email: admin@carillonradio.com
---
Oldham Community Radio
Frequency: 99.7FM
Website: http://www.oldhamcommunityradio.com/
Upcoming programme on health, wellbeing and neuroscience.
Partner organisations include:
Contact:
Address:
14 Partington Street, Failsworth, Oldham, M35 9RD
Telephone: 0161 682 5599
Email:studio@oldhamcommunityradio.com
Facebook: Oldham Community Radio
---
Radio Cardiff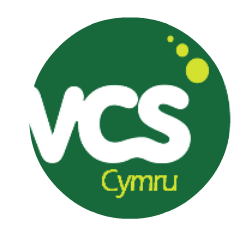 Frequency
: 98.7FM
Website: http://www.vcscymru.org.uk/
The Art of Being well (Thursdays from 1.30PM) is a weekly radio show and podcast broadcast in partnership with Radio Cardiff. Volunteers share true-life stories, interviews, features and cover a range of events and arts topics.
The programme also provides handy recipes and tips for a balanced diet.
Listen again available on this web link: https://www.mixcloud.com/BeingWell
Partner organisations include: Cardiff City Council
Contact:
Address: Unit 5-6, Curran Road, Cardiff, CF10 5DF
Telephone: 029 2132 2627
Email: shouts@radiocardiff.org
---
Radio Harrow
Frequency: Online only
Website: http://www.radioharrow.org/
Radio Harrow is a community radio station focusing on health and wellbeing for people in the London Borough of Harrow. As well as community broadcasting, the charity also provides a daily patient visiting service where volunteers visit patients in Northwick Park Hospital.
The station's core purpose is to provide information on health and wellbeing.
The station also offers a befriending service to the NHS.
The station produces content packages on a number of health topics, including mental health, fitness, arthritis, tuberculosis, weight loss, healthy-eating and cancer support.
Partner organisations include: Local Authority, businesses community, charity groups and local educational institutions.
Contact:
Address: Northwick Park Hospital, Watford Road, Harrow HA1 3UJ
Telephone: 020 8869 3959
Email: studio@radioharrow.org
---
Reprezent
Frequency: 107.3 FM
Website: http://www.reprezent.org.uk
Reprezent is operated exclusively by young people and has been broadcasting across London since 2011.
Health-related content pitched, chosen and produced by young people covering a range of issues on mental health and substance misuse.
Work has contributed to Newham Community Commissioning Group winning an award in 2014 for innovation in Mental Health.
Station features and promotes innovative health services such as Big White Wall.
Partner organisations include: NHS (Newham Clinical Commissioning Group)
Contact:
Address: Pop Brixton, 49 Brixton Station Rd, Brixton, London SW9 8PQ
Telephone: 020 7639 8512
Email: info@reprezent.org.uk
Twitter: @ReprezentRadio
---
Radio Nation (project)
A project to raise awareness in BAME communities of the Organ Donor Register, where knowledge has previously been lacking. The project targeted black and south Asian communities across England, where there was a well-established community radio station serving the community, with a strong volunteer force from the local community and the ability to broadcast programming in non-English community languages (where appropriate).
Partner organisations include: Department of Health, NHS Blood and Transplant Service.