Employment FM Is Go!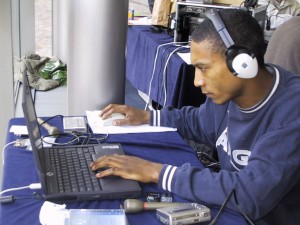 Any Community Radio person will tell you that our volunteers get lots more than enjoyment from their work.  We've all seen our colleagues grow in self esteem, in how they relate to others and in their ability to work in a team. Employment FM is a 3-year project which explores how radio training can lead to greater employability in the under-19s.  Working with SMHU in Aberdeen, Sunny Govan in Glasgow, Big Issue in The North, Manchester's ALLFM , Standguide, and Reform Radio, we have put together the best tools for community stations to achieve this aim and do our best to raise the profile of this route to employment for disadvantaged young people.
Click here to see the resources created by this project.