Local Radio Project Manager Short Listed for a National Award
Project Manager Dave Murat who set up Chorlton Arts Radio in 2010 has been short listed as a local digital hero out of hundreds of entries.
Chorlton Arts Radio is a short term radio project that transmitted online for 2 weeks from an empty shop front in Chorlton Precinct, a suburb of South Manchester.
The project ran as an extra performance space and information point for the Chorlton Arts Festival and was the first time radio had featured in the festival.
Dave Murat says "I'm really excited to be short listed for this award that recognises all of the hard work put in by the volunteers who produced and presented great radio shows over 14 days and gave airtime to 95 live acts, staged 10 live and put over 400 people on air, including a local theatre school and a Girls Islamic High School.
Our website had 10,000 hits over the two week transmission and we used Facebook and Twitter to promote ourselves and the acts appearing.We're planning on bringing the station back in 2011, if we win the £5,000 or the overall £10,000 prize money this will all go towards paying for next years running costs"
As part of TalkTalk's search for the nation's Digital Hero three candidates from each of the Uk's 12 regions will now go head to head to win a £10,000 technology grant to help further their cause.
The TalkTalk Digital Heroes Awards, in conjunction with Citizens Online, are the only awards of their kind in the UK to celebrate outstanding people who are using digital technology to bring about positive social change.
After calling for entries over the last six weeks, TalkTalk have shortlisted the three most deserving candidates from each of the UK's twelve main regions and are opening up the final vote to the public via their website. The individuals with the most votes from each of the twelve regions will be honoured at a ceremony at the House of Lords presided over by UK Digital Champion and dotcom entrepreneur Martha Lane Fox on December 6th.
Eleven of the Digital Heroes winners will win £5,000 to put towards enhancing their digital project. One overall winner, determined by Martha and her expert panel, will receive a grand prize of £10,000. All 12 winners get free broadband from TalkTalk for 18 months.
To vote visit http://www.talk-talk.mirror.co.uk/region-n-west.htm Voting will be open until Friday 12th November. Votes can be cast for any region, not just your own.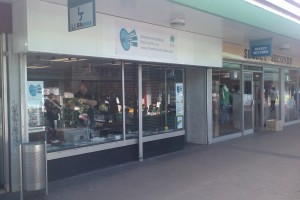 Quotes which can be used.
Martha Lane Fox
"Technology and the internet can change lives. The TalkTalk Digital Heroes Awards are all about recognising those individuals who have gone the extra mile for their community and who have helped others take advantage of the benefits of getting online.
"No matter how small the project, the TalkTalk Digital Heroes Awards aim to celebrate and reward people for making technology more accessible and useful for the people around them. In my capacity as UK Digital Champion I am delighted to offer my ongoing support for this initiative."
Mark Schmid, TalkTalk
"We're really proud to be behind the Digital Heroes Awards. At TalkTalk we are passionate about making sure as many people as possible can benefit from the internet and technology and we know that it can make a huge difference to good causes up and down the country. We've had some fantastic entries, and we're really excited that the public can get involved and choose their own Digital Heroes."
John Fisher, Chief Executive, Citizens Online
The internet is a big place and can be intimidating for many. People up and down the country are missing out on the considerable benefits of the online world because they perhaps do not have the skills or the means to get themselves there. These awards are all about getting people interacting with technology in order to change lives for the better and I believe they can make a real difference to projects all over the UK."
FAQs
Q. How long have TalkTalk been running these awards for?
A. 4 years
Q. How long has the public got to vote?
A. Voting will close at midnight on Friday 12th November
Q. How many votes were made last year?
A. There were over 30,000 votes cast overall last year
Q. The overall winner is chosen by three judges. Who are they?
A. Martha Lane Fox (UK Digital Champion), Charles Dunstone (Chairman of TalkTalk) and Richard Wallace (Editor of the Daily Mirror)
Ends
Contact:
Dave Murat
0161 408 5221
07799 725 468
murry[@]chorltonartradio.com
www.chorltonartsradio.com
This post was submitted by Murry.